How would you describe an informal network of pro-science, pro-digital and pro-fiction artists, journalists, factory workers, researchers and pets that have made it their objective to
help
people remove the ugly reality that has been festering on the lower part of their backs for as long as they can remember? We don't know either. But we have our public relations lab working on it, so we'll keep you posted.
Realitybrokers on the issues
Mobility
Our support of human powered mobility stems from a deep fascination with mechanics and biocybernetics coupled with a general disgust over the disastrous inefficiency of combustion engines. Our stance should not be confused with technophobia. Realitybrokers are decidedly pro-technology. However, this excludes dumb technology.
Politics
There will come a time when people no longer have to watch their representatives pretend to solve problems in parliaments or at the UN Climate Change Conference. Politicians must and will be replaced by algorithms.
The "good old times
"
The past is nothing but a one-dimensional version of our questionable present. Particularly the stuffy 1950s must never again be celebrated by retro enthusiasts. Tomorrow belongs to the future!
Change is inevitable. Embrace it or prepare for redundancy. Automation will prevail!
Scratched CDs
We are against scratched CDs.
Environmental psychology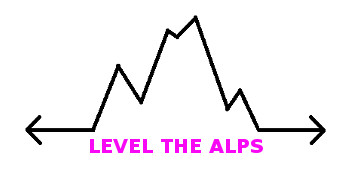 2013 by Expedition I:T:L:I:E
@ realitybroker.org
Contact us
info@realitybroker.org